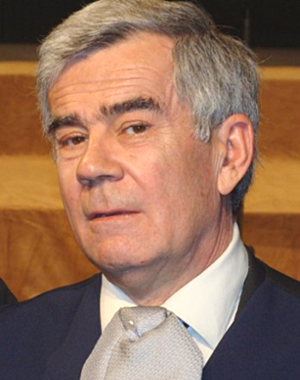 Prof. Dr. Mithad Kozličić – Member of the Academy of Sciences and Arts of Bosnia and Herzegovina
Abstract
Mithad Kozličić is a historian of navigation and geography. He was born in Zenica on April 14, 1954. He finished the Military Maritime Academy in Split, nautical orientation in 1978, and received his MSc in history in Dubrovnik in 1985. He received PhD in historical sciences at the Faculty of Humanities and Social Sciences in Zagreb in 1988 with the dissertation Historical Geography of the Eastern Adriatic in Light of Results of Researching Antique Geographic Work. He was assistant director and custodian of the Military Maritime Museum in Split until 1991, after which he was the director of the Croatian Maritime Museum in Split. He has been a professor at the Department o History of the Faculty of Humanities and Social Sciences in Zadar and the University of Zadar. In 2005, he became a permanent full professor of humanistic sciences, scientific field of history, branch Croatian history. He lectures History of Navigation in the Croatian Adriatic, Historical Geography and History of Cartography. He initiated and led postgraduate scientific master and doctoral studies History of Croatian Navigation at the same Faculty. He led several scientific-research projects on the history of Eastern Adriatic navigation. Professor Kozličić's scientific research concerns history of navigation and cartography and historical geography of the Eastern Adriatic. He published a dozen scientific books and more than 100 studies and articles. He participated in numerous domestic and international conferences and prepared several museum exhibitions. After a long research of map collections in Croatian and foreign archives, museums and libraries, he published Atlas – Cartographic Monuments of the Croatian Adriatic in 1995. It contains a concise overview of cartographic representations of the Croatian Adriatic from the antique to the end of the 17th century, with analyses of 275 maps, plans and views by 53 authors. Special attention is paid to older cartographic material and one intended for navigation, and charts by 12 cartographers produced between the beginning of the 13th century and the end of the 16th century are researched. The central chapter is dedicated to numerous cartographers and their perception of the Croatian Adriatic. The book contains basic map data, including toponymy, name of the collection and scientific and expert commentary. A list of bibliographic units and a terminology index can be found at the end. We would like to single out Professor Kozličić's monographs Panoramas of Dalmatia by Giuseppe Rieger, published by the Hydrographic Institute of the Republic of Croatia, Split 2003, Regiones Flumina Unnae et Sanae in Veteribus Tabulis Geographicis, Una-Sana Area on Old Geographic Maps, published by the National and University Library of Bosnia and Herzegovina, Sarajevo and the Una-Sana Canton Archive, Bihać, 2003 and Eastern Adriatic in Work of Beautemps-Beaupré, published in 2006. Prof. Dr. Mithad Kozličić is a member of several expert societies, including the Croatian Cartographic Society, in which he was a member of the Court of Honour for several years. He received several awards and acknowledgments and this year became a member of the Academy of Sciences and Arts of Bosnia and Herzegovina ("a member outside of working team" – citizen of Bosnia and Herzegovina living abroad).
Congratulations!
Keywords
Mithad Kozličić, Academy of Sciences and Arts of Bosnia and Herzegovina
Copyright (c) 2013 Miljenko Lapaine
This work is licensed under a
Creative Commons Attribution-ShareAlike 4.0 International License
.
---
The Kartografija i Geoinformacije (Cartography and Geoinformation) journal publishes scientific and professional papers from cartography and other fields (geography, geodesy, geology, forestry, agronomy, history, architecture, pedagogy ...) if they are related to cartography and geoinformation.
We invite authors of papers or contributions to submit text in English (and Croatian if possible) using this site.
---
The Croatian Cartographic Society (CCS) does not necessarily endorse any opinions or recommendations made in article, review or extract contained in this journal nor do they necessarily represent CCS policy.
© CCS, www.kartografija.hr. Journal content is published under CC BY-SA licence.