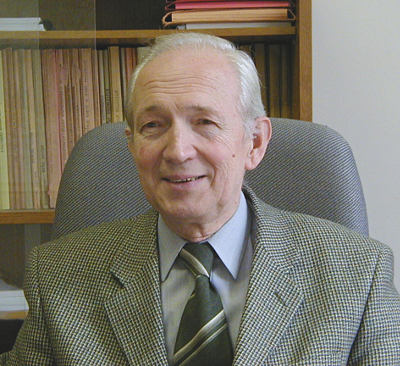 Prof. Emer. Nedjeljko Frančula – Awarded the Lifetime Achievement Award of the Croatian Geodetic Society
Abstract
Prof. Emer. Nedjeljko Frančula was awarded the Lifetime Achievement Award of the Croatian Geodetic Society as the highest acknowledgment to a distinguished individual for his total work, which is especially important for promoting the Croatian Geodetic Society and contribution to the Croatian Geodetic Society and the geodetic profession in general. The award ceremony was held at the 17th Meeting of Croatian Geodesists in Sv. Martin na Muri on June 28, 2013.
Congratulations!
Nedjeljko Frančula was born in Zagreb on June 20, 1937. He finished high school in Zagreb in 1956. He gra­duated from the Department of Geo­desy of the Faculty of Architecture, Civil Engineering and Geodesy in Zagreb in 1962 and received his PhD in Bonn (Landwirt­schaftliche Fakultät) with the thesis Die vorteilhaftesten Abbildungen in der Atlaskar­to­graphie. He spent two years (1969–71) at the Institute for Cartogra­phy and Topography of the Univer­sity of Bonn after receiving scholarship from  Deutsche Akademische Austausch­dienst (DAAD), and he returned there again in 1976 for expert training in auto­matization in cartography. He became an assistant at the Faculty of Geo­desy of the University of Zagreb in 1963, an assistant professor in 1975, an associate professor in 1980 and a full professor in 1985. He became a permanent full professor for the area of technical sciences – field geodesy in February 1996. The Senate of the University of Zagreb nominated him professor eme­ritus in 2007.
Keywords
Nedjeljko Frančula; award; Croatian Geodetic Society
Copyright (c) 2013 Miljenko Lapaine
This work is licensed under a
Creative Commons Attribution-ShareAlike 4.0 International License
.
---
The Kartografija i Geoinformacije (Cartography and Geoinformation) journal publishes scientific and professional papers from cartography and other fields (geography, geodesy, geology, forestry, agronomy, history, architecture, pedagogy ...) if they are related to cartography and geoinformation.
We invite authors of papers or contributions to submit text in English (and Croatian if possible) using this site.
---
The Croatian Cartographic Society (CCS) does not necessarily endorse any opinions or recommendations made in article, review or extract contained in this journal nor do they necessarily represent CCS policy.
© CCS, www.kartografija.hr. Journal content is published under CC BY-SA licence.