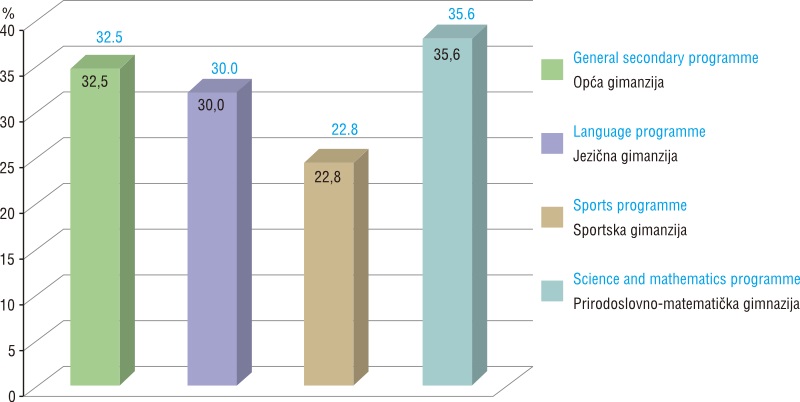 Mastery of Long-Term Cartographic Knowledge and Skills of New Entry Secondary Level Pupils
Abstract
The paper presents a study of the initial evaluation of pupils' long-term knowledge and skills in cartography at the beginning of secondary level (high school) education. The aim of this study is the partial determination of their long-term cartographic knowledge and skills acquired through elementary education. The basic hypothesis of the paper, which has been verified through the research results of many years of practical experience and the work of the authors, claims that the level of knowledge and skills of pupils at the beginning of high school in the field of cartography is inadequate and hinders the normal dynamics of mastering teaching content in the field of cartography. The summative level of mastery of basic cartographic skills is defined in the analysis of results. The achievements of different types of school classes are compared differentially and a quantitative analysis of the results carried out according to the knowledge and skills tested, and individually by separate test tasks. The main test results generally confirmed the initial hypotheses and showed noticeable differences between schools and types of programmes (classes), whether individual or compared. The overall average test score of the pupils tested was 31.6%. The total score for tasks testing knowledge of cartography was 66.0%, while for correctly solved problems in the field of cartographic skills, it was 25.2%. It should be noted that the scope of knowledge and skills tested in the study was very limited in relation to the overall content of the elementary school geography curriculum.
Keywords
cartography, knowledge, skills, secondary (high) school, elementary school
Copyright (c) 2013 Hrvoje Grofelnik, Igor Pap
This work is licensed under a
Creative Commons Attribution-ShareAlike 4.0 International License
.
---
The Kartografija i Geoinformacije (Cartography and Geoinformation) journal publishes scientific and professional papers from cartography and other fields (geography, geodesy, geology, forestry, agronomy, history, architecture, pedagogy ...) if they are related to cartography and geoinformation.
We invite authors of papers or contributions to submit text in English (and Croatian if possible) using this site.
---
The Croatian Cartographic Society (CCS) does not necessarily endorse any opinions or recommendations made in article, review or extract contained in this journal nor do they necessarily represent CCS policy.
© CCS, www.kartografija.hr. Journal content is published under CC BY-SA licence.