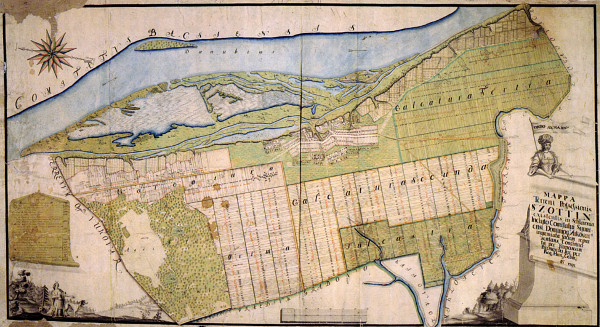 Hungarian and Croatian Cartographers
Abstract
Biographical and bibliographical information about Croatian cartographers has been collected systematically since 1995, firstly within the scientific project Croatian Cartographers, and subsequently within the research project Cartography and New Technologies, both carried out at the Faculty of Geodesy of the University of Zagreb. Afterwards, work on the collection and arrangement of material continued within the framework of the Cartography of the Adriatic project carried out on the same faculty. The basic sources of material about Croatian cartographers are databases or lists of maps in map collections, monographs, map exhibition catalogues, symposium proceedings, various memorial publications, encyclopaedias and lexicons, and many journals. Graduate and postgraduate students at the Faculty of Geodesy have studied Croatian cartographers as part of their seminar papers, undergraduate and master's theses and dissertations. A database containing biographical and bibliographical information about Croatian cartographers was created based on all the material compiled. A biographical lexicon, Hrvatski kartografi (Croatian Cartographers), was published after 14 years of data compilation. This paper is not a copy of part of that lexicon. It contains new information, particularly on Matija Petar Katančić, Joszef Erdődy and Franz Xaver Müller. Moreover, a number of illustrations have been added in order to facilitate a better understanding of the cartographers' work. According to our definition, Croatian cartographers are Croatians, or people of Croatian origin who lived or live anywhere in the world and worked or work in the field of cartography. Members of other nations and nationalities who were born in Croatia, regardless of where they lived or live, and foreigners who lived and worked in Croatia or still do, contributing to cartography, are also considered as Croatian cartographers. The paper deals with several Croatian cartographers who are also Hungarian cartographers. Some of them were born in Hungary, some were educated there, but all were engaged in cartography in some way.
Keywords
Croatian cartographer, Hungarian cartographer, biographical lexicon, Croatia, Hungary
Copyright (c) 2013 Marina Rajaković, Ivka Kljajić
This work is licensed under a
Creative Commons Attribution-ShareAlike 4.0 International License
.
---
The Kartografija i Geoinformacije (Cartography and Geoinformation) journal publishes scientific and professional papers from cartography and other fields (geography, geodesy, geology, forestry, agronomy, history, architecture, pedagogy ...) if they are related to cartography and geoinformation.
We invite authors of papers or contributions to submit text in English (and Croatian if possible) using this site.
---
The Croatian Cartographic Society (CCS) does not necessarily endorse any opinions or recommendations made in article, review or extract contained in this journal nor do they necessarily represent CCS policy.
© CCS, www.kartografija.hr. Journal content is published under CC BY-SA licence.