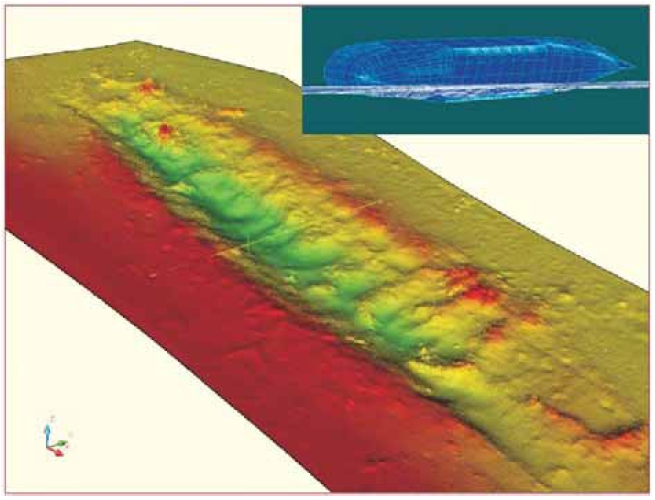 Applications of Seafloor Mapping Using Precise Sonars
Abstract
Seafloor measurements using single-beam, multi-beam, sub-bottom, and side-scan sonars which enable detailed mapping of solid objects in sediments, seafloor structure and depth can provide useful information for marine traffic as well as scientific studies. The measurements obtained using these technologies, which provide a large number of points, make possible the preparation of an accurate digital bathymetric model. The most widely used application of these kinds of measurements is undoubtedly to determine depths of marinas, berths and shipping channels, especially around large commercial ports. However, their importance in the discovery and investigation of undersea archaeological sites such as shipwrecks, ancient piers, and amphorae is not to be ignored. The data are also useful for geologists, since they can provide clues as to the type of seafloor and the composition of rocks underneath the sediments. They can also be helpful to nature conservationists in locating and studying undersea springs and grassy areas of the seafloor which provide habitat for marine fauna. In order to facilitate access to data by users, we are developing an "undersea information system" containing different layers of data in various forms and with different types of content. Findings from the latest research can be added to the system. A system set up in this way would allow for faster production of three-dimensional seafloor models, more detailed charts and a variety of thematic maps.
Keywords
Geography; GIS; hydrological survey; single-beam sonar; multi-beam sonar; digital bathymetric model; seafloor
Copyright (c) 2013 Jerneja Fridl, Nataša Kolega, Aljoša Žerjal
This work is licensed under a
Creative Commons Attribution-ShareAlike 4.0 International License
.
---
The Kartografija i Geoinformacije (Cartography and Geoinformation) journal publishes scientific and professional papers from cartography and other fields (geography, geodesy, geology, forestry, agronomy, history, architecture, pedagogy ...) if they are related to cartography and geoinformation.
We invite authors of papers or contributions to submit text in English (and Croatian if possible) using this site.
---
The Croatian Cartographic Society (CCS) does not necessarily endorse any opinions or recommendations made in article, review or extract contained in this journal nor do they necessarily represent CCS policy.
© CCS, www.kartografija.hr. Journal content is published under CC BY-SA licence.