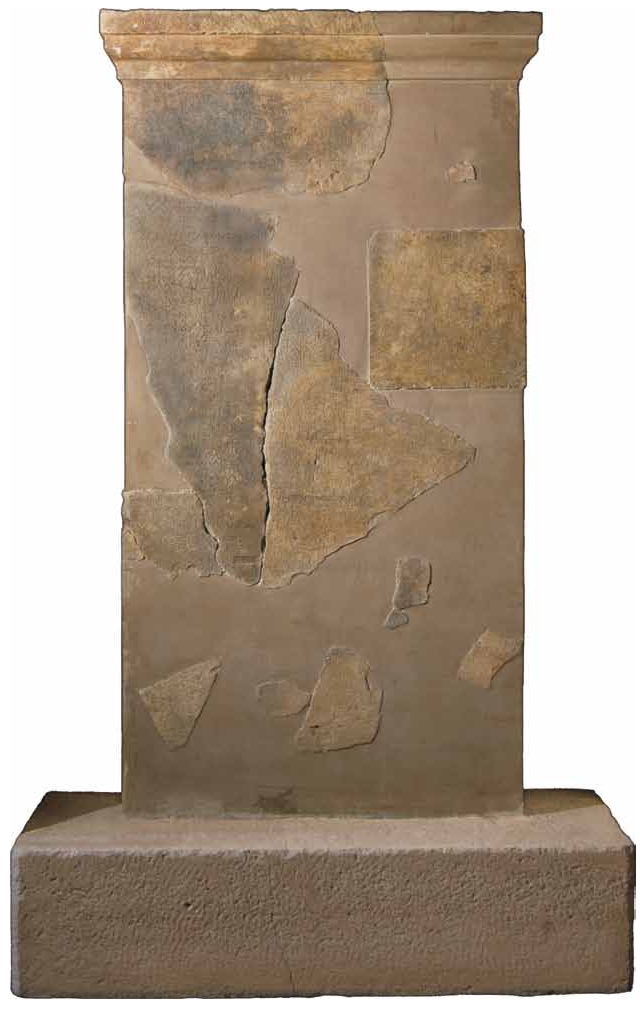 Lumbarda Psephisma, the Oldest Document about the Division of Land Parcels in Croatia from the Beginning of the 4th or 3rd Century BC
Abstract
The geographic position, climate and history of the island of Korčula are described in the introduction. The island was settled from the early Stone, Bronze and Iron Age. Illyrians, Greeks and Romans settled the island. The Greeks of Knidos established a settlement on the western part of the island, and the Greeks of Issa (today's Vis) established a settlement on the eastern part of the island, probably near the place of today's Lumbarda. The Lumbarda Psephisma was discovered on the neighbouring hill Koludrt near Lumbarda. The stone indicates the conclusion of the assembly to establish and distribute land parcels to colonists. The contract was made between the Greeks of Issa (Vis) and the domestic Illyrians at the beginning of the 4th or 3rd century BC. The Lumbarda Psephisma is written in Greek. This is one of the oldest written monuments in Croatia. At the same time, it is a monument about the distribution of land to the Greek colonists in Croatia. It is therefore also very significant to Croatian geodesists and jurists.
Keywords
Psephisma; island Korčula; Lumbarda; Greeks; Issa; Lumbarda Psephisma; distribution of land parcels; owner; geodesists; jurists
Copyright (c) 2013 Miljenko Solarić, Nikola Solarić
This work is licensed under a
Creative Commons Attribution-ShareAlike 4.0 International License
.
---
The Kartografija i Geoinformacije (Cartography and Geoinformation) journal publishes scientific and professional papers from cartography and other fields (geography, geodesy, geology, forestry, agronomy, history, architecture, pedagogy ...) if they are related to cartography and geoinformation.
We invite authors of papers or contributions to submit text in English (and Croatian if possible) using this site.
---
The Croatian Cartographic Society (CCS) does not necessarily endorse any opinions or recommendations made in article, review or extract contained in this journal nor do they necessarily represent CCS policy.
© CCS, www.kartografija.hr. Journal content is published under CC BY-SA licence.